Take guitar lessons from an experienced teacher and professional musician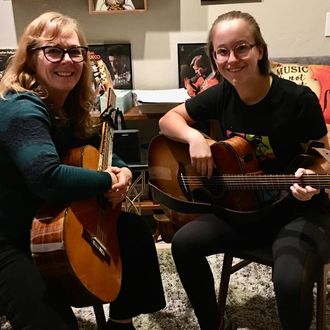 In-Person Lessons
I have a home studio in Anthem, Arizona that can accommodate up to two students at a time and parents as well.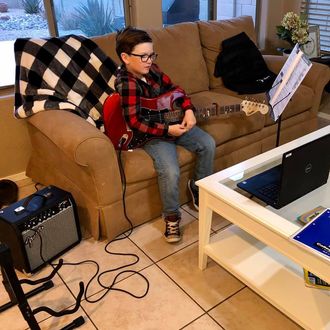 Offering remote lessons
I currently have students all over the country in three different time zones! 
I have over 35 years of experience teaching guitar students of all ages and abilities! I can teach you any song you want to learn, as well as how to read music on the guitar. I can also teach you techniques for holding and playing the guitar for maximum ease and comfort. I am also a certified teacher, having taught for 15 years as a public school teacher. I am also qualified to teach under the Arizona ESA voucher program, so you can apply ESA funds towards guitar lessons.
Click on the Thumbtack link below for five-star reviews...
Click on the link below for an intro video about my teaching on the Outschool platform...
$35 p 30 minutes single student
$45 p 30 minutes 2 students together