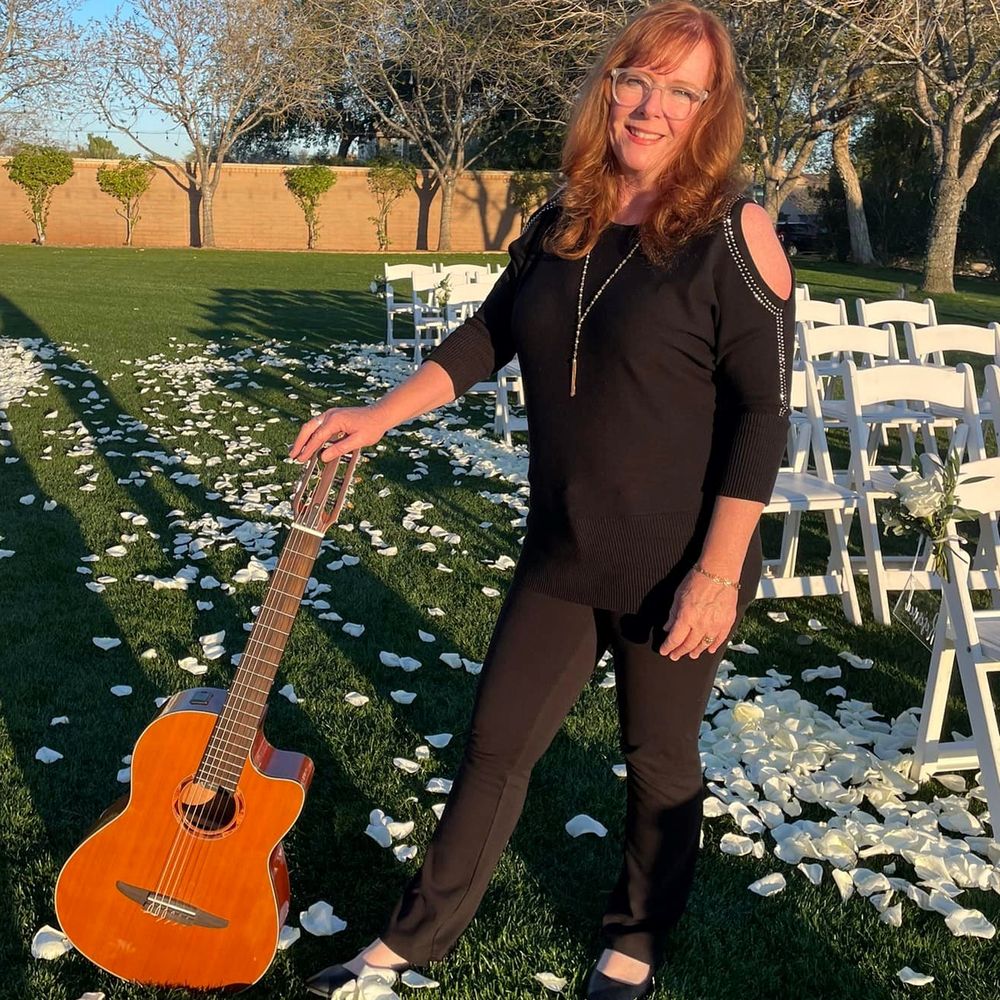 With her expressive voice and crisp guitar style, Colleen can deliver tender, heart-felt songs, touching a chord with every listener. Songs of love and loss accompanied by songs of passion and longing make her a favorite among coffeehouses and weddings alike. 

A classically trained guitarist, she's been playing since she was nine. She has studied with such notable classical guitarists as Christopher Parkening, Manuel Barrueco, and David Tannenbaum. When she was just 16, she took to the roads of Mexico and toured with the Grossmont Guitar Ensemble. She also began teaching guitar at the International Music Center in San Diego, California. 

Colleen is constantly in demand for weddings and other events around the Phoenix area. She is available as a soloist, as a duo with her husband Chris on bass, guitar, and Irish bouzouki, as a trio with a drummer, or as a full four-piece band with a fiddler (see http://www.kiltedspirit.com).